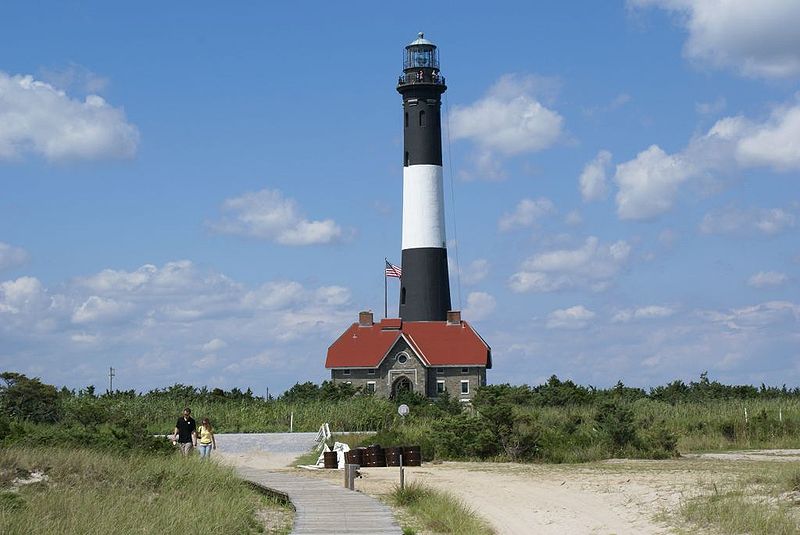 Having cousin Gina over for the weekend was simply beautiful. We have always enjoyed her company, which is characterized by an unusual quick wit and refreshing personality.
She arrived here around 1PM on Saturday, and after we had a tasty hamburger and veggies for lunch we relaxed in our backyard sipping a cup of my very secret formulated espresso coffee. We had some interesting conversation, most of which had to do with our growing up in Italy, and also tackled some issues about our families, our kids, their kids. All this while we also appreciated the birds singing and the beautiful flowers that we were surrounded by.
Being together after so many years was already a great pleasure. The times that we usually see each other at wakes and weddings don't count, because we happen to be there, we have to be there.
So, after we savored the last drop of our espresso, we decided to go for a ride down Johns Beach. Following a short and informative stop and the West End beach we continued toward the Robert Moses Park. The parking lot was literally filled with cars, and it's understable: it was hot, humid, but otherwise great weather.
As we got out of the car, we decided to take a walk on the beach. There were people everywhere, in every color and shape. As we were absorbed in our walking-while-conversing, we slowly started to enter an area reserved to those so-called naturalists, were they have nothing to hide....!
At first we were a little bit perplexed, but then we started to laugh. However, Gina got really interested in all those sizes and shapes and colors. It was something that she did not know anything about, so, acting as a researcher, pulled out a mesuring tape and started to mesure all of these peaople's hanging attributes. Well, most of them. Those people did'nt really mind that kind of mesuring interest.
That same evening we went to have dinner in this nice restaurant in Massapequa, and Gina and I enjoyed a great Martini along with a good meal. The conversation that took place the whole evening? "Never imagined so many shapes and sizes", she said.
Today, Sunday, she said: "Why don't we go back to that beach? There is a lot to explore...."
But after a while she decided to go back home. She will be back, though, just to check those guys out...
Thanks, Gi, you are really great.